Crafting residential borders for property security should pass the quality standards in terms of structural integrity and installation stability. It is a task that needs professionals that are not only experts in the field but also offer transparency. This list collates the best fence contractors for El Paso residents and business owners looking to settle in the city. Our team looked for the most reputable installers in residential and commercial security. We based our research on a number of factors which include company history, portfolio quality, accreditations and certifications, and client reviews.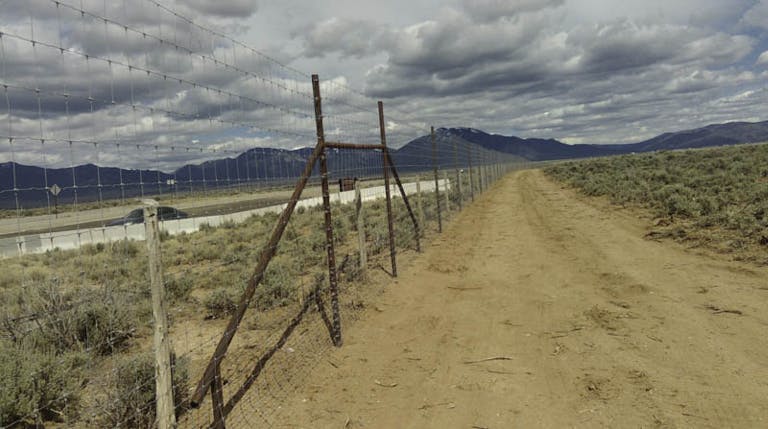 Guadalupe Mountain Fencing LLC.
2023 Hepler, Carlsbad, NM 88220
Guadalupe Mountain Fencing has been a staple of security installation in New Mexico since its inception in 2010. The core goal of the firm is to keep residential and commercial properties safe and secure. It offers competitive prices for its services and provides commitment and quality to Southern New Mexico and Western Texas residents. The locally owned and operated fence contractor has a diverse selection of products from manufacturers like Master Halco that range from barbed wire and chain-link fences to net wires and oil field fences. Guadalupe Mountain Fencing also offers repairs upon request.
Above is a residential fencing project completed by the firm for a ranch home. It features a wood fence installed to secure the property, keep the livestock secure, and ensure the business stays in great shape. Guadalupe Mountain Fencing is also licensed and insured, and it offers a one year warranty for its work.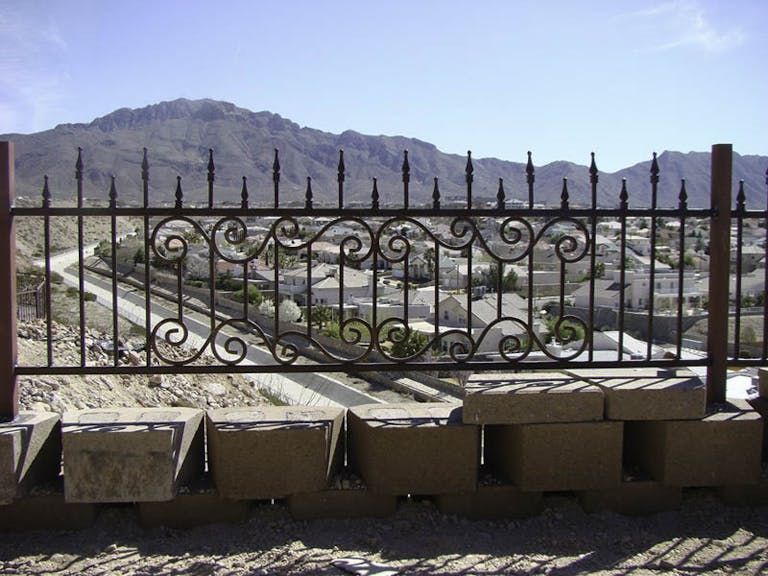 New Mexico Steel Fabricators Inc.
5398 Del Rey Blvd. Las Cruces, NM 88012
Fence building and installation are the forte of New Mexico Steel Fabricators. For over a decade, the company has crafted some of the most exquisite fence work in its region handled by experienced and talented craftspeople, helping it earn its place among the best fence installers in the industry. The company utilizes a huge workshop that measures over 10,000 sq. ft. to conduct steel fabrication, creating durable and quality fencing, gate, and ornamental iron projects. Its reputable work has earned the commendations of former clientele, setting a high standard in the fence contracting field. The firm works on residential, commercial, and multi-family projects.
The fence work of the company is praised not only for its visual appearance but also for the structural stability of each one, welded, designed, and installed with absolute precision by the company. Aside from fencing, NM Steel Fabricators also offers other related services including guardrails, pipe railings, stairways, grating, and metal doors as well as handcrafted ironwork.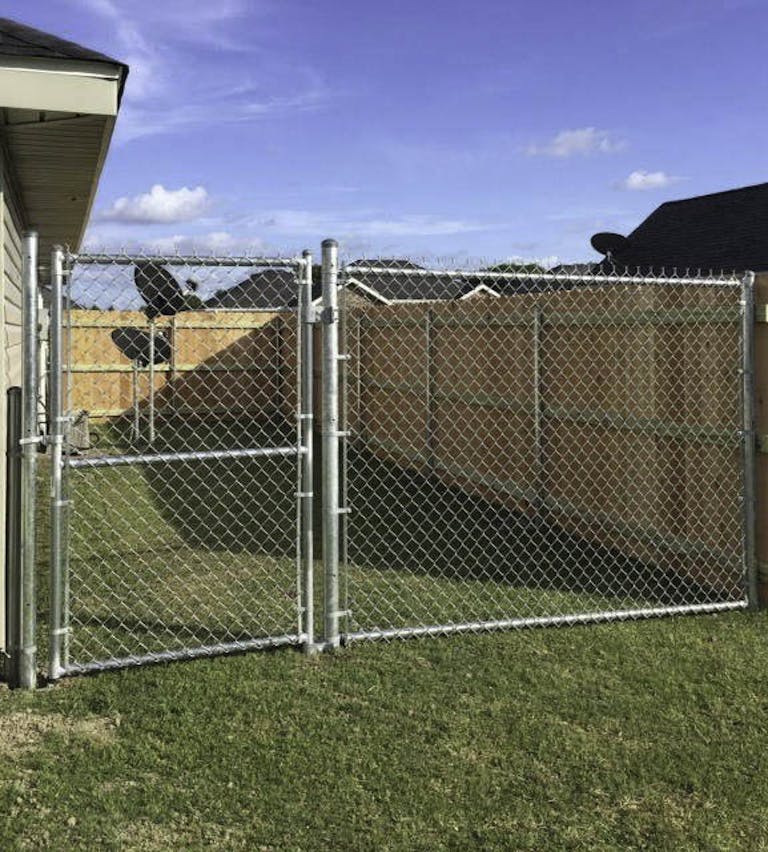 El Paso Fence Company
16149 Alameda, Fabens, TX 79838
For over 31 years, the El Paso Fence Company has been a trusted partner for residential and commercial owners within its Texas domain. It is fully-owned and operated by Adan Jose Escobar, who serves as the principal contractor of the firm. The Fabens-based company specializes in creating custom gates and fences that provide property security. Its core services include installation, customization, and repair. Aside from site protection, enclosures crafted by the firm also add to a  property's curb appeal.
El Paso Fence Company offers a vast selection of gate and fence styles made from various materials. These installations are decorative and functional, sourced from trusted manufacturers like Master Halco. Completed projects range from iron-grate fences to wooden enclosures for homes and businesses within the area. Featured is a chain-link security fence completed by the firm. It is added within the residential property for added security and to keep animals and children in check.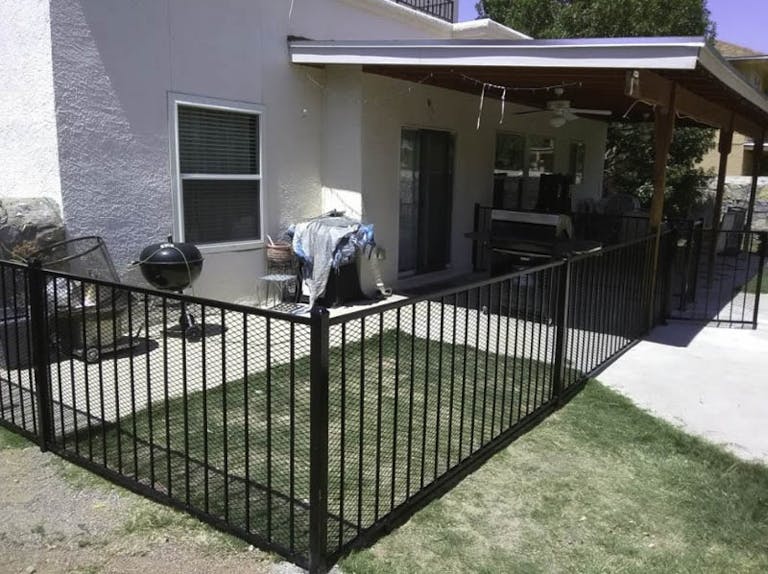 Sabino's Iron Works & Fence
4005 Harrison Ave, El Paso, TX 79930
Founded in 1970, Sabino's Iron Works and Fence is an El Paso practice renowned for its quality work and service. The family-owned company is headed by eponymous founder and principal Sabino Gonzales, a veteran with extensive field experience and expertise. He leads a team of talented craftspeople who construct and install projects that meet the highest standards. Former clients commend his company for its top-notch work, which is delivered in a prompt and proficient manner. From chain-link and iron fences to wood and specialty security fixtures, the versatility of the firm's portfolio helped propelled its name to local prominence.
Sabino's Iron Works and Fence is a certified Minority-Owned business. It works on a wide range of metal and security projects in residential, commercial, and industrial markets. The local firm's fence-related services include installation, construction, and repair. On the ironworks-front, its services cover structural steel erection, fabrication, and welding services. Pool security enclosures are also offered.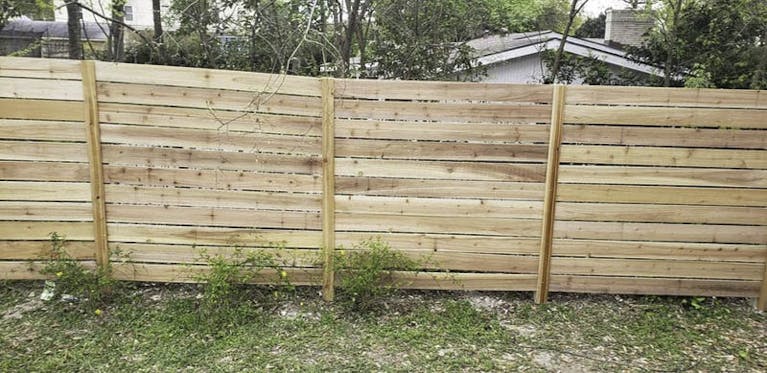 Pina Landscaping and Fence Company
San Antonio, TX
Since Pina Landscaping and Fence Company is dedicated to meeting the highest standard when it comes to fencing services. The firm excels in lawn mowing, sculpting, and security enclosure installation as well as various related services. The local company's operations are spearheaded by James Pina, an expert who's committed to quality and service. Pina's work is precise and efficient, which has earned commendations from clients for his proficiency in his craft. His top-notch output is always delivered on-time and on-budget,
The client-driven approach of Pina Landscaping and Fence Company has earned acclaim and a solid network of clients in its domain. It is one of the most trusted partners in the area and offers a wide array of services. These include wood fences, pool fences, picket fences, chain-link fences, and more. Aside from fence and lawn-related work, the firm also renders services like stair repairs and deck updates. The scope of its work cover residential and commercial properties.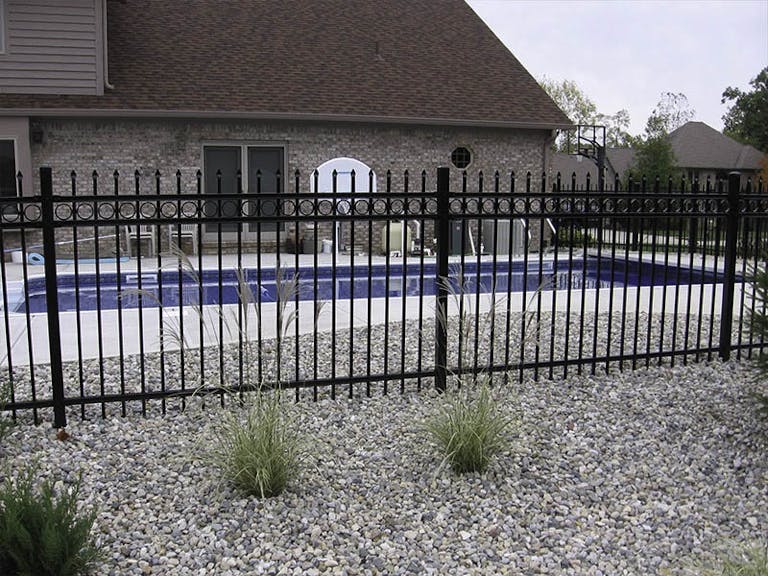 Valley Fence Co. Inc.
1933 Coors Blvd SW, Albuquerque, NM 87121
As one of New Mexico's top fencing contractors, the Valley Fence Company is known for its high-performance enclosures, which are both aesthetically pleasing and functional. The firm was founded in 1969 by Mariano Chavez, a self-made professional who expanded the practice from a small local business into a renowned regional name. The locally owned and operated practice is helmed by Mariano with Paul and Tyler Chavez, who serves as president/CEO and general manager, respectively.
The company works on residential, commercial, and government sectors and offers key services of custom design-build and installation services. A selection of wrought iron, wire, wood, and coyote fencing is available for residential properties, For commercial sites, the range includes perimeter and security fences, sports and playground fences, and farm and ranch fences. Handrails, gates, and decorative fences are also offered for both markets. Every project is licensed, bonded, and insured for the client's ease of mind.
Valley Fence Company is affiliated with the American Fence Association, Home Builders Association, and the Associated General Contractors of America.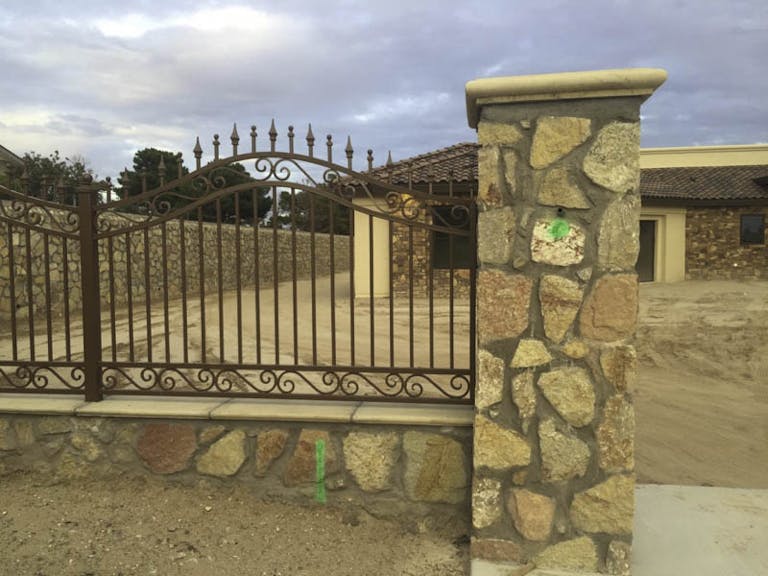 Best Iron Works Inc.
1601 E Missouri Ave, El Paso, TX 79902
Best Iron Works has established its name as one of the trusted providers of top-grade wrought iron designs for residential perimeter purposes. Since 1985, every project has been fairly-priced and crafted with precision to enhance the visual quality and security of houses, backyards, and driveways. Its skilled team of craftspeople is well-equipped to create and install metal fixtures around any property. Among its projects are windows, doors, automatic gates, security bars, railings, and staircases. Additional services include canopies and carports, concrete, and painting.
The local firm offers a wide array of services to clients in the Sun City ranging from Spanish architecture-inspired fences to home privacy enclosures. On the fencing front, the company's selection varies from chain-link fences and rock and stone walls for perimeter security to pool fences and child protective fences that serve custom purposes. Homeowner reviews commend the contractor's body of work, praising the quality of its installations and the top-notch service provided in the field.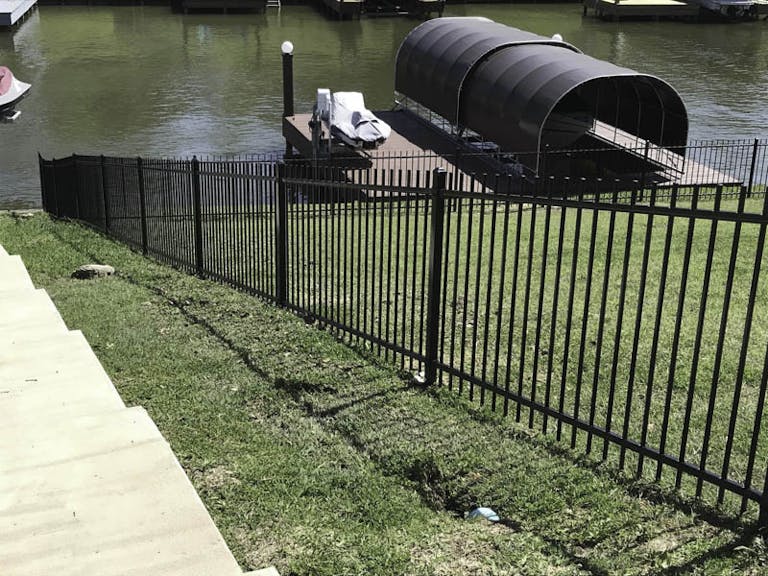 Straight Line Fencing
Montgomery, TX 77356
Straight Line Fencing is a Montgomery-based practice that specializes in new fences and decks. The company's core goal lies in residential property protection and enhancing curb appeal. The firm uses top-quality materials such as grade-2 wood to ensure long-lasting installations completed on-time and on-budget. Its certified team prioritizes perimeter security backed by prompt and professional service for the customer's convenience.
Straight Line Fencing's diverse fence selection includes chain link, picket, barbed wire, rod iron, and welded wire varieties. Deck styles are mostly made of wood but also comes in a variety of styles depending on client preference. Other services include handrails, pool enclosures, balcony rails, and various outdoor fixtures. Fence demolition and repurposing of old materials are also rendered by the firm. The company's warranty policy depends on the project type. Wood installations have a three-year warranty, decks have a five-year warranty, and metal and galvanized products have a 15-year warranty.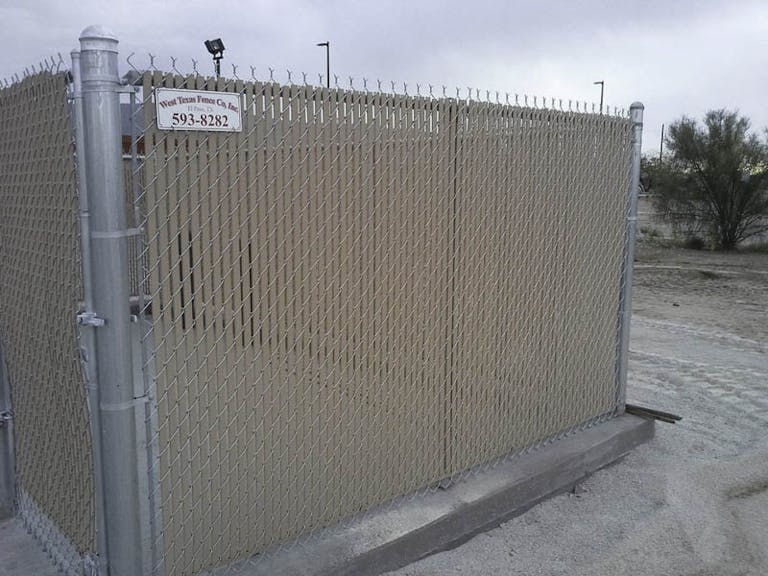 West Texas Fence
8026 N. Loop Dr., El Paso, TX 79915
West Texas Fence is built on the cornerstone of honesty, quality work, and traditional service. It is headed by owner Bobby Grayson, an Abilene native with five decades of experience in the field. His knowledge in the fencing industry is a vital asset in the firm's operations backed by business savvy and a proficient crew. The El-Paso based practice is powered by skilled craftspeople who are committed to their craft as well as client satisfaction. The team guides clients from the planning stages of the project up until completion. Post-construction check-ups are also provided for project maintenance.
The family-operated firm excels in crafting all types of fences for both security and aesthetic purposes. Its work includes privacy, chain-link, and barbed fences for commercial and residential properties as well as custom purposes. High-grade products and materials are used for both functional and enduring installations. Every fence completed is built and installed with care and precision for optimal property protection.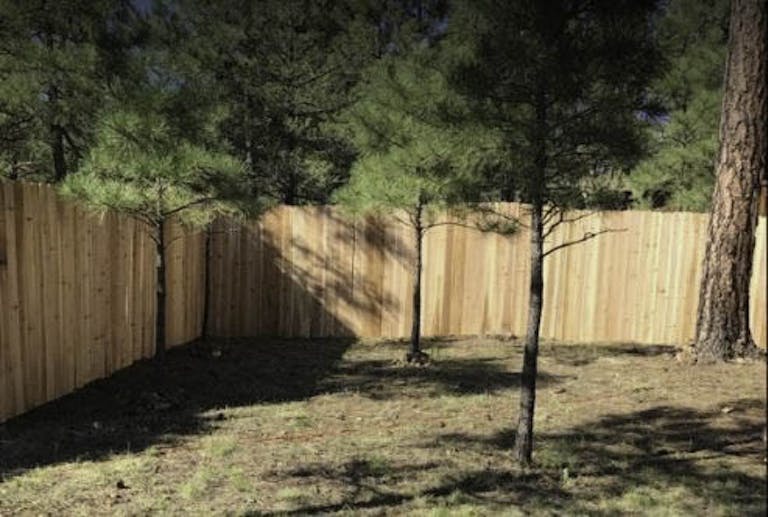 SCR Fencing & Fabricating
62 Griffin Rd., Alamogordo, NM 88310
SCR Fencing & Fabricating excels in structurally sound fences and metal fabricated products with long-lasting quality. The studio is known for cost-efficient property protection and durable work. Its custom-built installations provide security and enhance the visual attributes of a private estate. The firm's former clientele has given commendations for the solid quality of its work as well as the service provided in the field. Core services are offered to locals of the area as well as adjacent locales.
SCR Fencing & Fabricating work mostly on residential projects. Its catalog of services includes installation, custom-built fencing, repairs, and fencing parts and supplies. The company offers a wide range of fence styles ranging from small patios to full property fences. Fences are available in wood, vinyl, metal, and aluminum. Materials used in these variations are resistant to rust, rot, and splinters. The metal and aluminum varieties are maintenance-free and available in a selection of colors.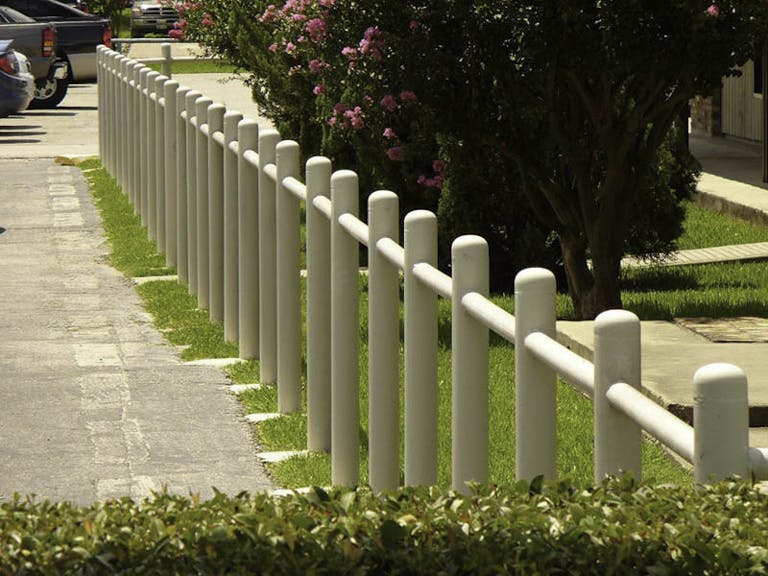 National Fence Co
14802 Willis St, Houston, TX 77039
For over 55 years, the National Fence Company maintained a reputation in the fencing industry through excellence in property security and access controls. The firm is led by owner Jim Burns, an elite fence installer who made a mark by achieving the highest record of customer service in the region. The company's top-quality materials and installations provide long-lasting security for residential, commercial, and industrial properties. John Burns, a veteran with over 15 years of experience, followed in his footsteps to continue the family legacy.
A talented roster handles National Fence Company's projects with quality and precision. These professionals carry an arsenal of fencing expertise from planning management to post-installation maintenance. Honesty and integrity are ingrained in the business' framework and the firm upholds transparency to ensure that no surprise costs will pop up. Its team's collaborative and innovative approach is bolstered by proficiency and promptness in the field, which were praised by former clients.